The battle of New Yorkers versus their environment is a constant one.
One day it's warm and sunny, the next it's blustery and cold. Or sometimes, it seems we barely blink an eye and the season changes (we've all purchased a $5 umbrella from Duane Reade because we got blindsided by a freak rainstorm).
The unpredictability of New York weather coupled with constant gusts of subway train air can make hair care a bit of a nightmare—especially when you've got curls.
Of course, forewarned is always forearmed, and the battle for hair care (particularly when it comes to curly hair) begins with protecting your curls from the jump with Ouidad's incredible Advanced Climate Control® regimen.

Ouidad is the first line of defense on the war for your curls. They're the curl experts making sure you're ready to take on the world without thinking twice about a bad hair day. Even with everything NYC can throw at you, Ouidad's got you set.
Ouidad is the first line of defense for your curls. They're the curl experts making sure you're ready to take on the world without thinking twice about a bad hair day.
Even with everything NYC can throw at you, Ouidad's got you set. Here are 5 simple tips for battling frizz for the everyday life of a curly-haired New Yorker.
---
1. Decide to just not go outside, ever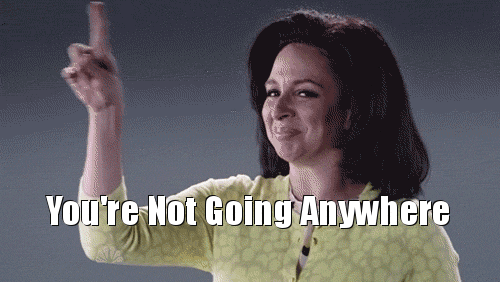 Sure, it's not really conducive to the life of a New Yorker (or the life of anyone, really), but it's a surefire way to make sure that the elements don't wreak havoc on your hair.
Perhaps send an email to your boss saying that you'll be working remotely... for the rest of time.
---
2. Invest in some protective headgear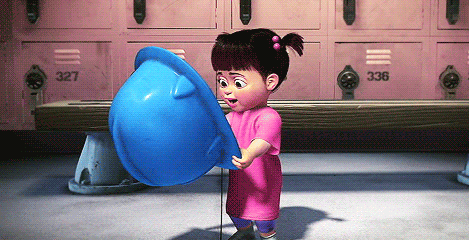 Okay, so the whole "never going outside" thing probably isn't going to work. Once you've accepted that, you can go about investing in some kind of headgear to shield your tresses from harm.
A Captain America helmet from the Halloween store will do the trick. Or if it's Fashion Week, you can basically wrap anything around your head and say it's #fashion.
Or, if that's not going to work for you either, use Ouidad's Advanced Climate Control® Defrizzing Shampoo in your morning shower. This sulfate-free shampoo gently cleanses and respects your curls' natural protective barrier. It's the first line of defense—but it won't be the last.
And then instead of leaving your curls to chance, how about you lock that moisture in with their Defrizzing Conditioner? Boom. Done. Stop frizz before it starts!

---
3. Walk behind someone really tall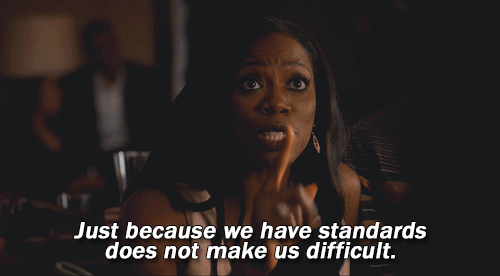 Find someone super tall. It's not hard. And then just walk behind them. Too often we get mad at slow walking tall people without ever considering the benefits. A nice breeze, potential shade, human shield blocking you from newspapers or plastic bags caught in the wind.
The possibilities are endless!
And sure, this might not work at all, but at least you've taken a stand against forces out of your control!
Or, you know, you can take control with Ouidad's Detangling Heat Spray. It's got a protective UV Filter that locks in moisture defending your curl against stupid everyday damage like heat, styling, and humidity.
---
4. Do everything you can to avoid the subway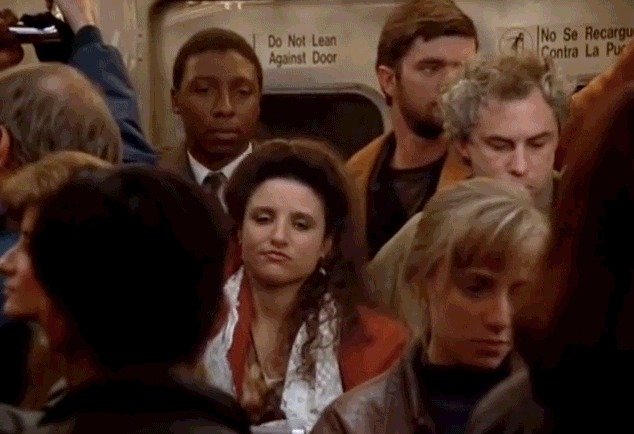 Okay, so this is pretty much impossible, but the worst part about NYC is the various climates you'll travel through on a given day. You go outside, it's hot or cold or rainy. Then you're on a subway platform that literally sucks the life out of you.
Then you're on the subway and it's either worse or you've got the A/C blasting. Then you're back on the platform, out on the sidewalk, and in another building at an entirely different temperature. Why can't they all just be the same, comfortable temperature? WHY?!
---
5. Hindsight is 20/20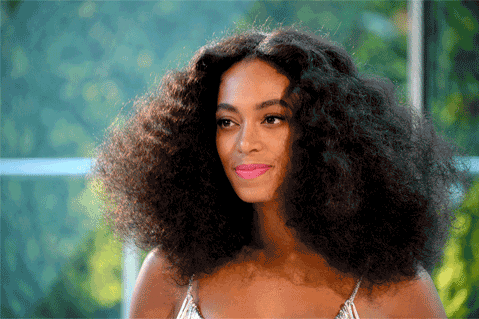 Remember that there's only so much you can do when it comes to dealing with NYC weather.
Now that you've understood the things you cannot change, you can prepare yourself for the days of dreadful humidity to come with Ouidad's Advanced Climate Control® line. Their shampoo, conditioner, heat spray, styling cream, and gel are created with frizz-prone hair in mind.
But better than that, they've upgraded their award-winning formula to include Anti-Frizz Nano Technology for advanced frizz protection.
Ouidad's latest release, the Advanced Climate Control® Featherlight Styling Cream, is... well, it's not a gel! It's a cream! It locks out humidity and defines curls while giving you a softer, natural, "no-product" look.
So what are you waiting for? Check out the newly-formulated line and forever win the battle with NYC humidity.
Keep the Power with the Curls & Check Out Ouidad Right Here!