Schmackary's in Hell's Kitchen (362 West 45th Street) is a staple amongst the Broadway community. Performers can be found nibbling on Maple Bacon or Funfetti cookies before rushing to their respective theaters.
Celebrate Broadway Bakes, Schmackary's annual charity event, from May 15th to 19th from 3:00 p.m. to 7:00 p.m. This week also marks the gourmet cookie company's fifth anniversary.
Broadway celebrities like Sara Bareilles (Waitress), Andrew Rannells (HBO's Girls, Falsettos), Christian Borle (Two-time Tony Award winner, Charlie and the Chocolate Factory), Lena Hall (Tony Award winner, Hedwig and the Angry Inch), Derek Klena (Anastasia, Dogfight), and Christy Altomare (Anastasia), etc. will be working behind the counter to raise money for Broadway Cares/Equity Fights AIDS.
This organization unites theater artists and audience members to raise funds for people with HIV/AIDS and other critical illnesses.
Half of the proceeds from cookie sales and 100 percent of the tips will go to Broadway Cares/Equity Fights AIDS.
The 2016-2017 season has been nothing but sweet. In anticipation of Broadway Bakes, we paired some of our favorite cookies with the shows that best represent them.
---
1. Caramel Apple Crisp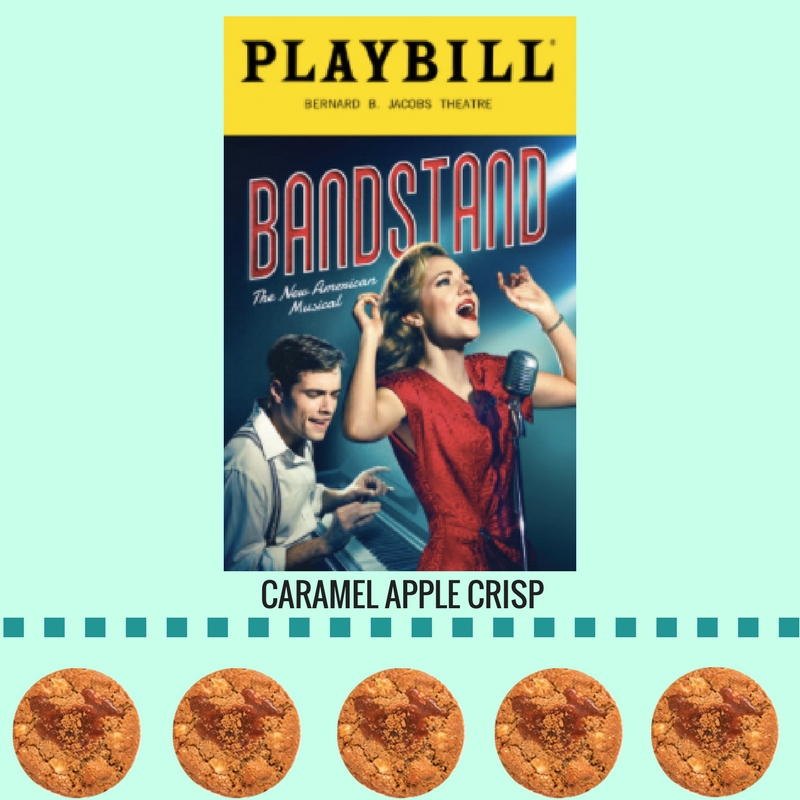 via Alicia Ramírez
This combination of oats, Granny Smith apples, white chocolate, toffee bits, cinnamon, salted caramel, and streusel is impossibly festive and old-timey Americana. You'll be eager to "strike up the bandstand" soon after indulging on a Caramel Apple Crisp cookie.
Bandstand is playing at the Bernard B. Jacobs Theatre just five minutes away from Schmackary's.
---
2. Chocolate Explosion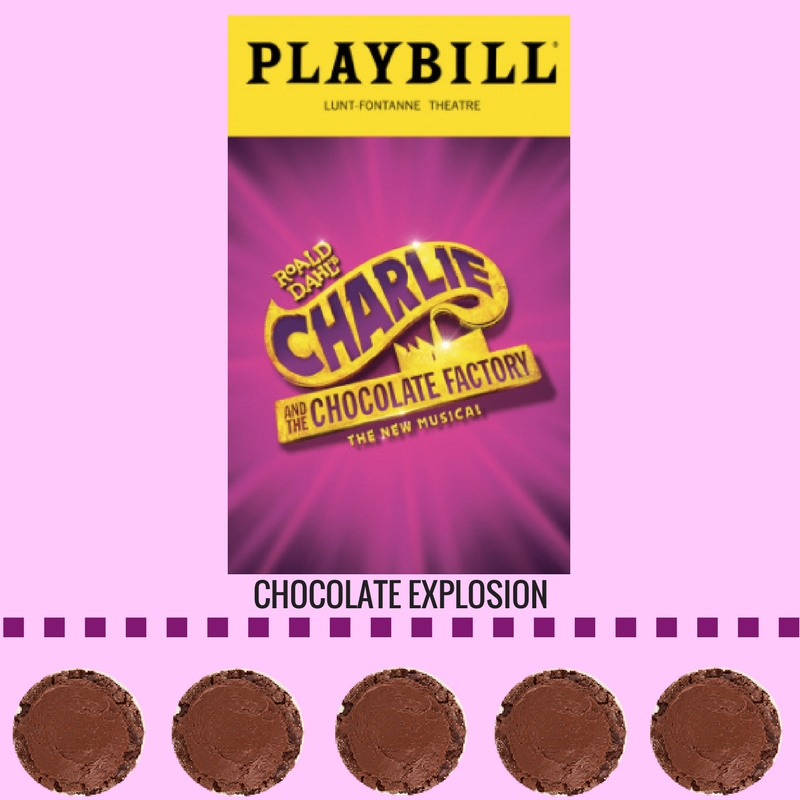 via Alicia Ramírez
For the kid at heart and anyone who likes really sweet treats.
Chocolate Explosion is worthy of Willy Wonka himself. Made with dark cocoa, semi-sweet chocolate, and chocolate cream cheese frosting, this cookie will satisfy even the biggest sweet tooths.
Charlie and the Chocolate Factory is playing at the Lunt-Fontanne Theatre. If you're lucky, you may be able to order one of these scrumptious cookies from Christian Borle who plays the famed candy creator.
---
3. Lemon Poppy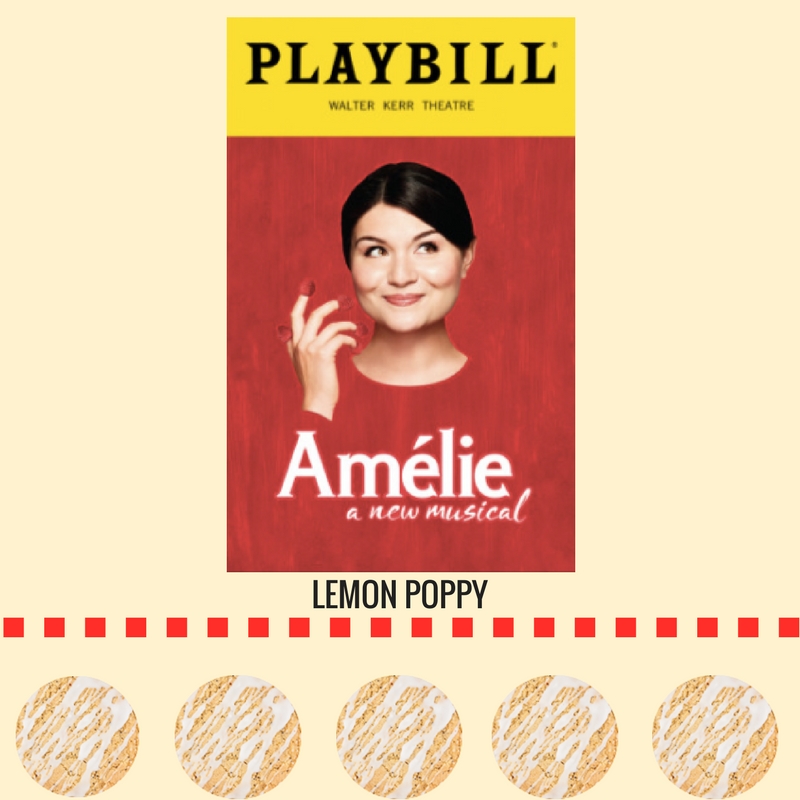 via Alicia Ramírez
This gluten free cookie is light and delicate. It's infused with lemon and topped with a sweet lemon glaze that's as bright and lovable as Amélie herself.
Catch Amélie before it closes at the Walter Kerr Theatre on May 21!
---
4. Maple Bacon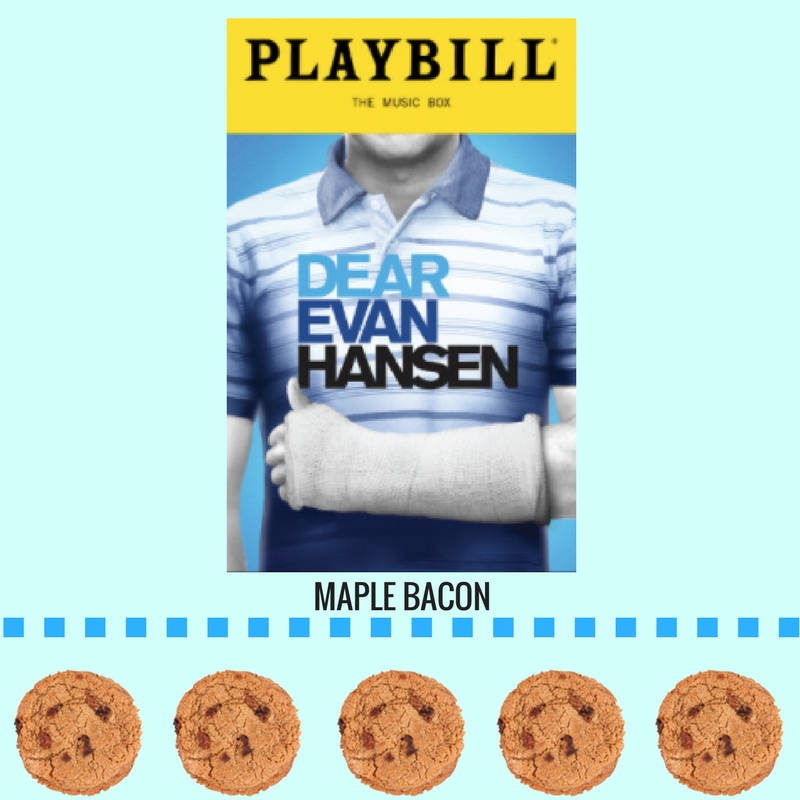 via Alicia Ramírez
Maple Bacon cookies made Schmackary's a household name when it opened in 2012. This cookie is available every day, and people still wait in long lines just to get their hands on one.
If the cancellation lines at Dear Evan Hansen are any indication, this production is one or if not, the must-see musical of the season.
---
5. Funfetti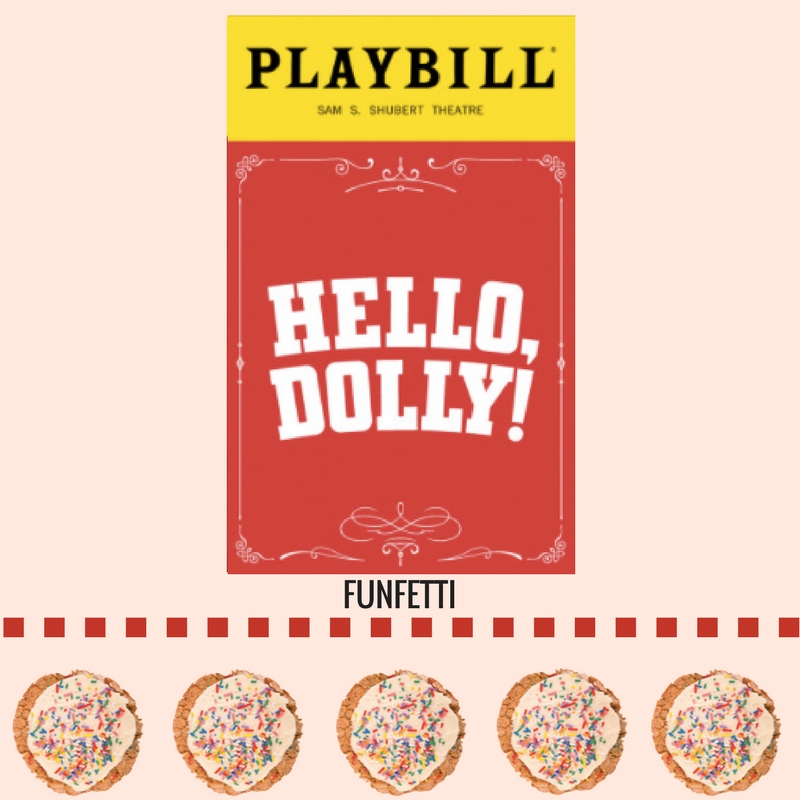 via Alicia Ramírez
You can't go wrong with a Funfetti cookie just like you can't go wrong with casting Bette Midler in Hello, Dolly! Imagine savoring a birthday cake covered with lots of vanilla cream cheese frosting and rainbow sprinkles; all that's missing is a glass of milk.

[Feature Image Courtesy Barton's Bites]