432 Park is something out of a James Bond movie. Imagine the Mr. Burns-esque villain perched on top of his massive 1,396-foot building, with Bond running past floors of absurdly luxurious floor after floor.
That is but a tenth of what 432 Park is.
The reality is that this luxury high rise defies all expectations, and with units going for $18 million, you can expect some insane spending.
432 Park will have a 75-foot pool and jacuzzi, an 18-seat movie theater with a 220-inch screen, and even wine cellars with controlled temperatures.
The high rise already raised eyebrows when the world's largest crane had to come in to help build this monster.
Now we're getting the views of what'll be inside, and our eyebrows have hit the top of our heads.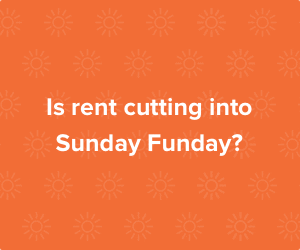 Residents can play pool in a billiards room, pretend to do yoga so they can say "namaste" after, and enjoy a restaurant from chef Shaun Hergatt, owner of a Michellin Star winning restaurant in Midtown.
Let's be real, owning an $18 million penthouse and having some vintage wine while taking a dip in a jacuzzi is hard, so if you're feelin' stressed you can check out the massage parlor.
Check out the photos below of what insane luxury looks like. And then, instead of hitting yourself in the face for not being so solvent, wake up in a way where you can afford NYC. Squad up, so to speak, and find a roommate. A good one. Use Roomi.
Roomi is the free app that helps you afford living in a city you can't on your own by helping you find roommates and housemates that aren't sketchballs. You should never leave an apartment you love because you can't fill the space. Download Roomi, and find a roommate that's actually good for you.

[anad]
---
Check out 7 Best Things to Do This Weekend Instead of Melting.
[via The Real Deal]
[Feature Image Courtesy Instagram]