The three-tower project being built along the High Line, now officially named the Maetro Chelsea, has been in the works for some time now.
As you might presume from the aforementioned "three-tower" description, the Maetro Chelsea consists of three buildings.
The first, standing at a whopping 35-stories right on top of the High Line, will house 220 units.
Two adjoining buildings will house another 155 units, with all buildings hosting a retail space on their ground floors.
Naturally, an apartment in a building this conveniently located―that also boasts grand views of the High Line―will cost renters a pretty penny.
However, Curbed now reports that the Maetro Chelsea will allow eligible renters to enter a housing lottery for a chance at an affordable apartment in one of these buildings.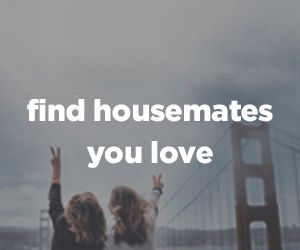 The expected market rate for a unit in one of these towers is expected to go as high as $5,000 for a one bedroom. That's not a joke.
A total of 75 units have been set aside in the towers for the affordable housing lottery.
Studio apartments will be going for as low as $596/month, and two bedrooms for $979/month.
These prices include all of the amenities that come with the market rate apartments, such as access to the building's gym, rec room, and rooftop.
A two bedroom apartment in Chelsea going for under a grand? And it's not secretly falling apart or missing doors? Sounds way too good to be true.
[anad]
Check out the full breakdown of eligibility to join the housing lottery, and if you're a candidate, there's pretty much no reason not to sign up.
This may be the one lottery that'll be harder to win than the Hamilton lottery.
Then again, affordable housing shouldn't be left to chance, and by affordable housing we mean affording your housing by way of a housemate. That's why there's Roomi.
Roomi's an incredible free app that helps you afford living in a city by helping you find roommates and housemates that aren't sketchballs.
You should never leave an apartment you love because you can't fill the space, and you should never sacrifice a solid friendship for an easy fix when it comes to your apartment.
Download Roomi, and find a roommate that's actually good for you.
[via Curbed]
[Feature Image Courtesy Curbed]