New York City has no shortage of great food halls and food markets. We've made your job easier and rounded up the best of the best Food Halls for 2023.
Pier 57's Market 57 food hall is a must visit, especially to check out the new Lolo's on the Water, a spin off of the famous Harlem mainstay Lolo's Seafood Shack. Husband and wife Raymond Z. Mohan and Leticia Skai Young Mohan's menu is inspired by local seaside eateries in the British West Indies. After dinner, be sure to grab a brew at Harlem Hops and dessert from Malai. All available beers are crafted by local, family owned businesses and are made in super unique, limited batches. For more information, visit https://pier57nyc.com/.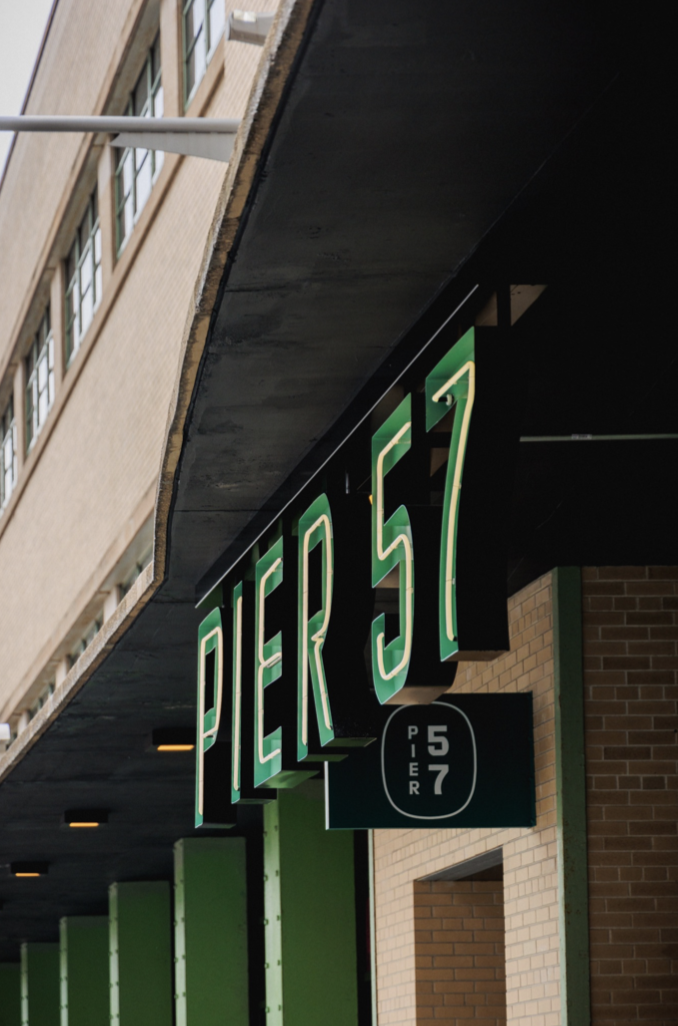 Photo Credit: Pier 57
CITIZENS is a 40,000 square foot culinary destination operated by C3 and founded by Sam Nazarian. The food hall includes Umami Burger, Krispy Rice, Sam's Crispy Chicken, Sa'Moto, EllaMia, Cicci di Carne, Dani Garcia's El Pollo Verde, Kumi, Plant Nation, CITIZENS Pizza, The Other Side, In a Bun, Frankly by Snap-O-Razzo, Soom Soom, Cindy Lou's Cookies with the newest being Tastemade Me Tacos from Chef Wes Avila. Guests can also dine at night at Katsuya and Casa Dani and have cocktails at S Bar or Market Bar. CITIZENS Food Hall at Manhattan West (398 10th Ave, New York, NY 10001) is open Monday through Friday, 11:00am - 3:00pm https://gobycitizens.com/go-by-citizens.
Photo Credit: CITIZENS New York
Time Out Market's Food Hall in DUMBO- a one stop shop replete with delicious food, exciting events, and a picturesque rooftop bar. One of our favorite Italian restaurants, Fornino, has a spot on the market's roof. Fornino was founded in 2004 by Chef Michael Ayoub. Its humble beginnings in Williamsburg, Brooklyn have been credited with igniting the artisanal pizza craze in New York City. Creativity, sustainability and the science of fermentation are at the forefront of Chef Ayoub's pizza making process, which sets Fornino apart. Fornino's menu provides a historical approach to pizza with First Generation - Neapolitan, Second Generation - Regional Italian and Third Generation - Original Fornino varieties made in a wood-burning oven. Fornino has three Brooklyn locations including its flagship in Greenpoint (849 Manhattan Ave.), a seasonal location at Brooklyn Bridge Park's Pier 6 and a permanent place at Time Out Market New York (55 Water Street). Time Out's newest addition is, Kamasu, Kissaki Hospitality Group's approachable and welcoming take on sushi, featuring "sets" of open faced, Temaki hand rolls and an a la carte menu of maki, specialty futomaki and donburi. More information can be found by visiting, https://www.timeoutmarket.com/newyork/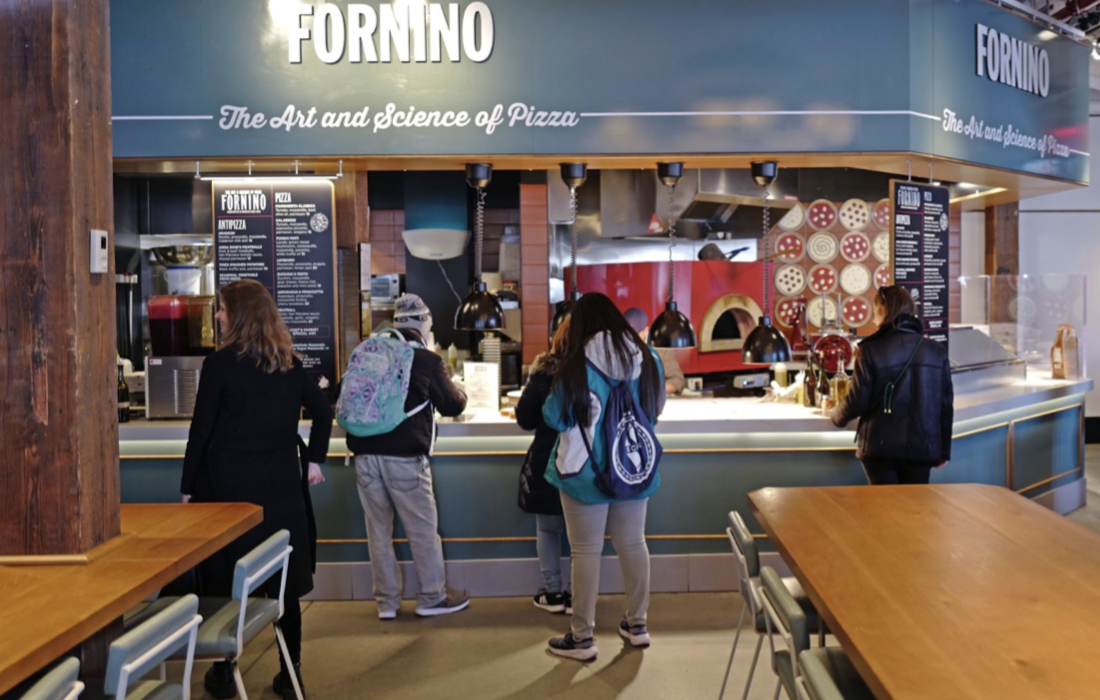 Photo Credit: TimeOut
If you're on the hunt for a more intimate meal with your favorite squad, check out the latest Family Style Dinner concept from Carroll Place.