Governor's Island lovers rejoice! The Island will be opening May 1st, a month earlier than normally expected.
And what's more exciting is the annual Figment Art festival that will be opening just a month later, as reported by Curbed NY.
Each year, the festival features the City of Dreams Pavilion, a collaboration between up-and-coming designers and architects that seek to provide an eco-friendly and sustainable work of art for all to enjoy.
This year's winning piece is "Cast & Place", conceptualized by a group named Team Aesop. The structure will be built out of 300,000 recycled aluminum cans that will be melted down and cast in huge clay molds to create a pattern.
Although they've raised almost $5,000 already, the group is hoping to raise more funding for the project through Kickstarter.
Once the event is over, the backers of the project on Kickstarter will be able to take the pieces home as decorative art.
The cause supports the community as well since the team will source 100,000 of their cans from Sure We Can, a Brooklyn nonprofit, that provides assistance for NYC canners (the people you see collecting cans from trash bins).
[anad]
The tentative dates for the festival are Saturday, June 3rd and Sunday, June 4th from 10am until 5pm. Mark your calendars, art aficionados!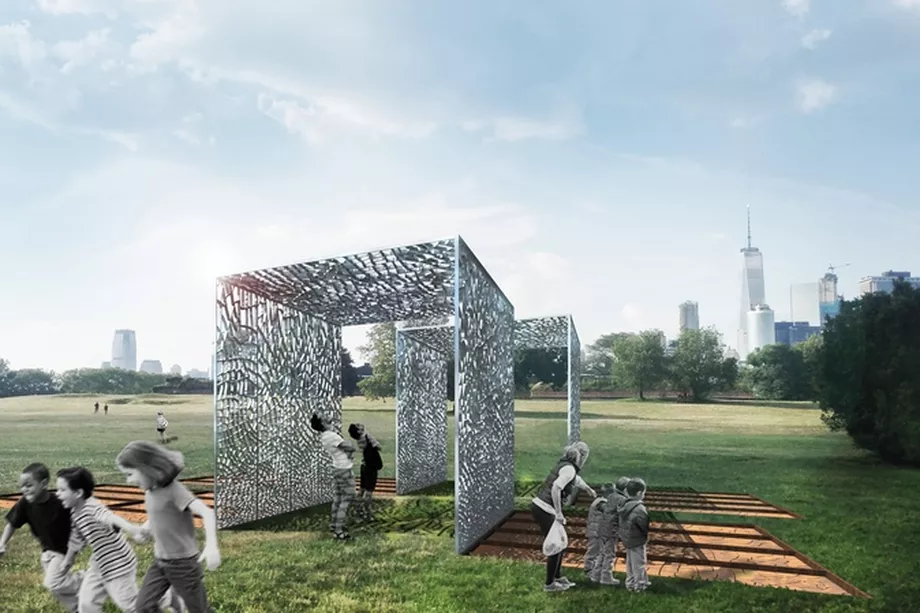 [Feature Image Courtesy CurbedNY]
[via CurbedNY]