Subscribe to spoiled NYC's official newsletter, The Stoop, for the best news, eats, drinks, places to go, and things to do.
New York City real estate is, in one word: absurd. It's the most expensive City in the world with one of the priciest real estate markets. Part of that is because of the ridiculous amount of luxury high rise condo buildings.
Many New Yorkers juggle multiple minimum wage jobs to make ends meet while being priced out of their home neighborhoods.
Meanwhile, as more and more high rises go up, we still have the highest rate of apartment vacancy in Manhattan in the last nine years.
And all of this is the set up for the opening of Manhattan's biggest rental tower ever-- Moinian Group's Sky Tower on the Far West Side.
In terms of developing Manhattan into an island of futuristic highly luxurious penthouses, the Far West Side is where it's all going down. Hudson Yards is the single largest development the City has ever seen of the kind, and Sky Tower is already standing nearby.
Tenants begin moving into Sky Tower at 11th Avenue and 42nd Street next week, and they have a lot to look forward to.
Of course, the properties are packed with astounding amenities like two outdoor pools, a pet spa, and a regulation-sized basketball court.
Not surprisingly, rent isn't cheap. It starts at $3,000 per month for a studio, $4,200 per month for a one bedroom, and $6,200 for two-bedroom units.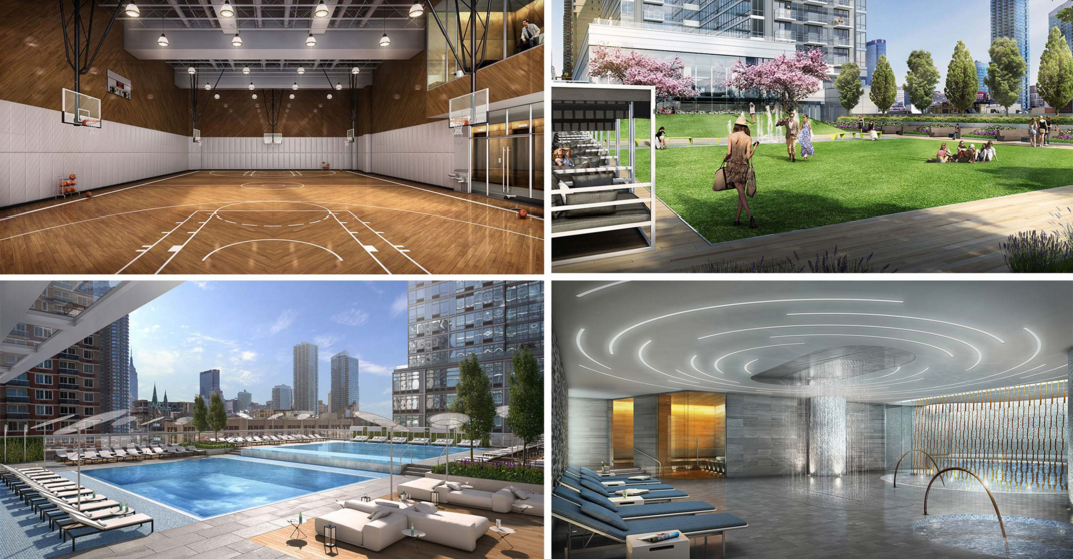 via Bloomberg
"It's not easy to buy in New York, and that's true more than ever today," said Mitchell Moinian, a senior vice president at Mionian, whose father Joseph runs the firm. "That's leading to a lot of renters. It's a renter's world."
Since it's almost impossible to buy an apartment in Manhattan for less than a cool million dollars, it's clearly a market designed for renting. We have to ask, though: Is it worth it?
Check out Imagine if Broadway Was a Huge Outdoor Public Park Instead of Streets.
Got a hot tip or correction? Drop us a line at tips@spoilednyc.com