Subscribe to spoiled NYC's official newsletter, The Stoop, for the best news, eats, drinks, places to go, and things to do.
You know the Lowline's coming, right?
If you didn't, here's the scoop. The first underground park in the entire world is coming here, to New York City. It's being built under Delancey Street in an abandoned, 107-year-old former trolley station.
How can plants grow underground?
We wondered the same thing ourselves, until we went to visit the Lowline lab yesterday before it opens to the public on Saturday.
We saw the heliostats on the roof at the lab - located at 104 Essex Street in the former Essex Street Market, and met with Dan Barasch, one of the Lowline's cofounders in charge of community outreach.
We also saw the beautiful indoor garden, which is growing Spanish moss, mint, pineapple, thyme, and strawberries, in addition to plenty of other plants.
Barasch explained to us about how the heliostats work, how they turn to face the sun wherever the sun is, and how a system of tubes and mirrors brings the sunlight underground to shine with three times the intensity as outdoors.
We have to say, though thoroughly impressed, we still didn't understand the mechanics of the system. When we asked Barasch how the machine new to follow the sun, he responded, "This is a smart machine."
Barasch did assure us, however, that once the Lowline's open and we'll be able to lounge among plants and sunlight underground, that we won't need sunscreen.
"The heliostats filter out infrared light, but they still have vitamin D," Barasch said.
Barasch's work is calibrating the way the new underground garden will impact the community.
"The best part for me is how people feel when they see it," Barasch said. "They come off crazy Essex Street, and they're transported into this beautiful respite. We all love nature, and we all need a sense of serenity and peace."
It goes without saying that our public green spaces are sacred. We all go wild over Washington Square Park, Prospect Park, and NYC's other green spaces. Once it gets cold, however, we're shut out from enjoying these spaces.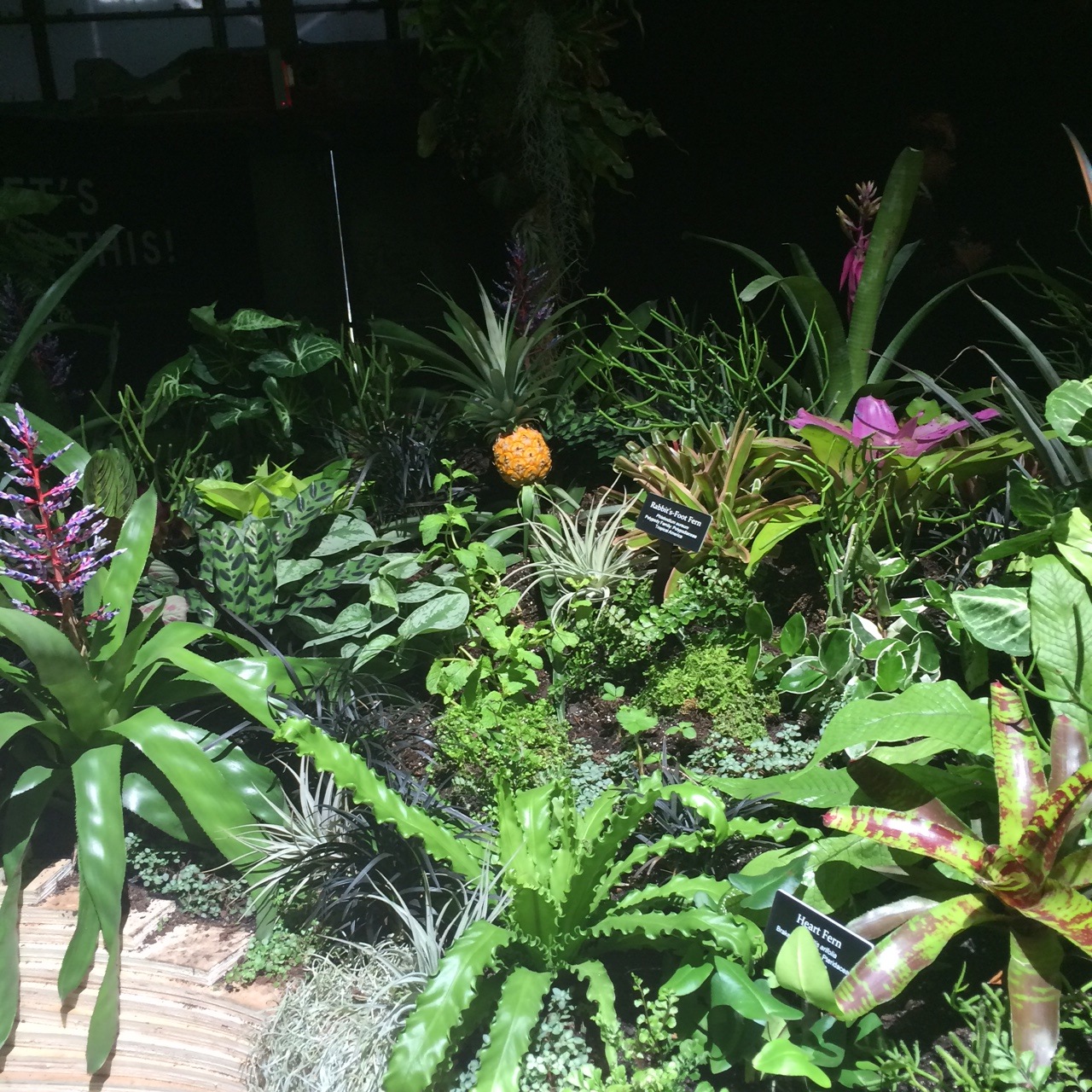 That won't be the case with the Lowline. We'll be able to enjoy them whatever the weather's like outside, because temperature regulation in the Lowline is controlled through a completely separate system.
"There are so many opportunities for this to be a social community space," Barasch said. "We've been talking about having yoga and tai chi classes, even for a senior center to come here and engage."
Dan also told us that his co-founder, James Ramsey, designed the system several years ago. If you're wondering whether other cities are going to use Barasch and Ramsey's idea, the answer is most likely.
"In urban spaces we've been using the underground for utilitarian purposes," Barasch said. "We either use it for commerce or transportation. But what we're envisioning is for the underground to become another layer of the city."
Barasch also said the Mayor of Paris came to visit, and that London was interested in learning about the idea as well.
"It's really exciting to be a part of 21st century design thinking," Barasch said. "It's all about finding creative ways to make the underground better."
So will their appropriation of sunlight in places besides outdoors start spreading?
"What if we could get natural sunlight to shine in places that are unbelievably bleak, places like office spaces, schools, even hospitals?" Barasch said. "It'd be a light revolution."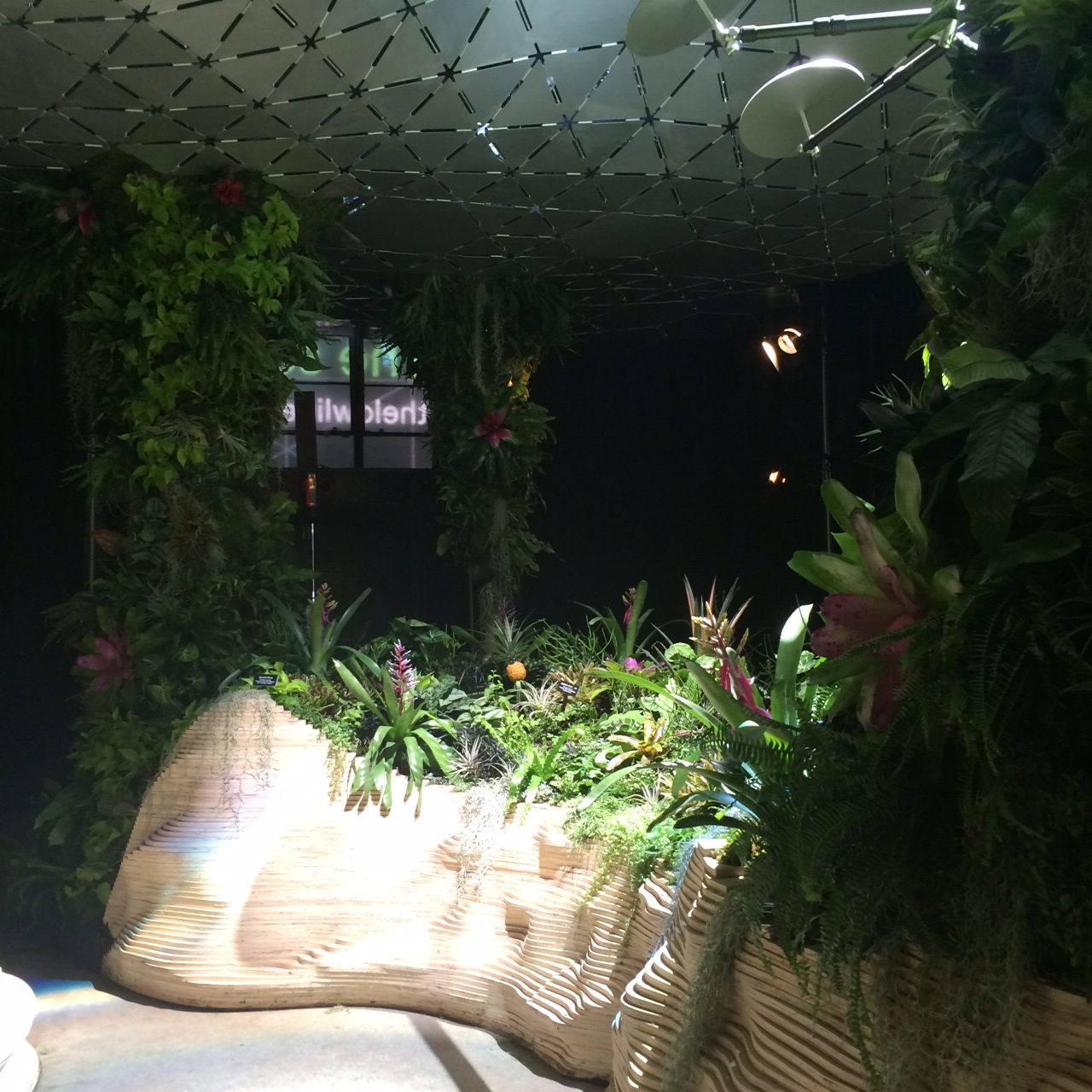 As for his current favorite park, Barasch said it isn't Central Park or Bryant Park or even Roosevelt Island.
"I love the little community gardens in the East Village," Barasch said. "People love spending time in them."
If we've intrigued you, you don't even have to take our word for it.
The Lowline Lab opens this weekend, and visiting is completely free. You'll be able to see the indoor garden, along with its stunning technology (there really is sunlight shining on these plants) from 12 p.m. to 6 p.m. until March at 140 Essex Street.
The Lowline Lab will also host a "Bright Ideas" event series, providing a platform for people to share ideas using science, technology, design, and innovation to improve the world throughout the winter months.
So basically, the future of the Lowline is bright. You coming with us to visit the lab this weekend?
Check out 'Breakin' Convention' Pops Off at Apollo Theater in Harlem.
Got a hot tip or correction? Drop us a line at tips@spoilednyc.com