Subscribe to spoiled NYC's official newsletter, The Stoop, for the best news, eats, drinks, places to go, and things to do.
In May, Zumper released a report about the cheapest and most expensive neighborhoods in New York City.
Since then, we've had a whole summer. Things have happened. Things changed, and things stayed the same.
To commemorate these stagnancies and alterations, Zumper just released a new report about the cheapest and most expensive neighborhoods in NYC.
Here's what stayed the same: we're still the 2nd most expensive city in the country, lagging nail bitingly close to our across-the-country compadre San Francisco. Our median price also stayed Old Faithful, hovering at that $3,100 mark.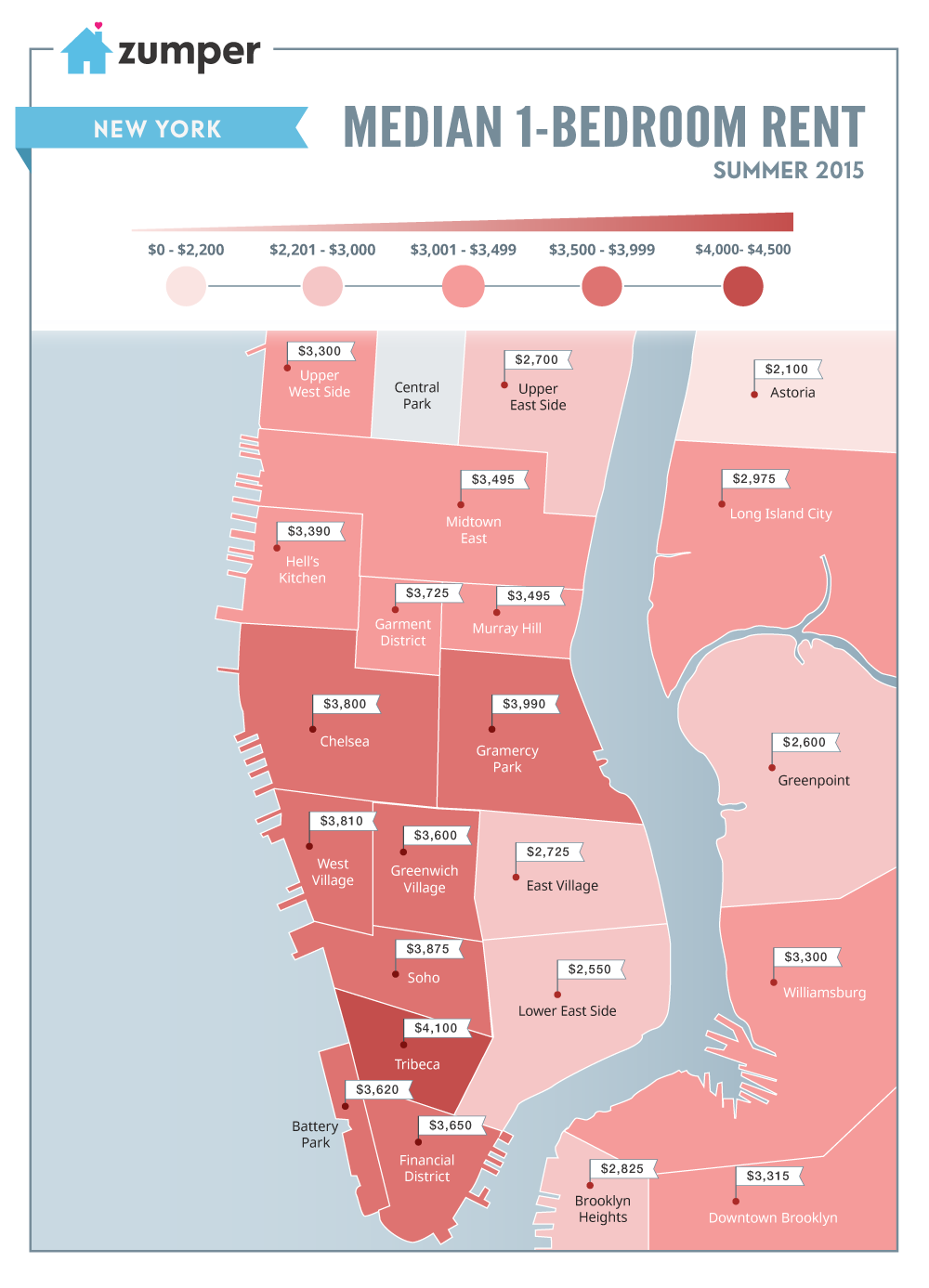 Via Zumper
Here's what changed (and we're sorry, you're not going to like it): over the course of the summer, rent prices in NYC have increased 3.3 % for one bedroom apartments and 2.9% for two bedroom apartments.
The median price for a one bedroom apartment in Manhattan is $3,285. In Brooklyn, the median price for a one bedroom apartment is $3,095. Queens' median is $2,450, The Bronx's is $1,450, and Staten Island's median is $1,125.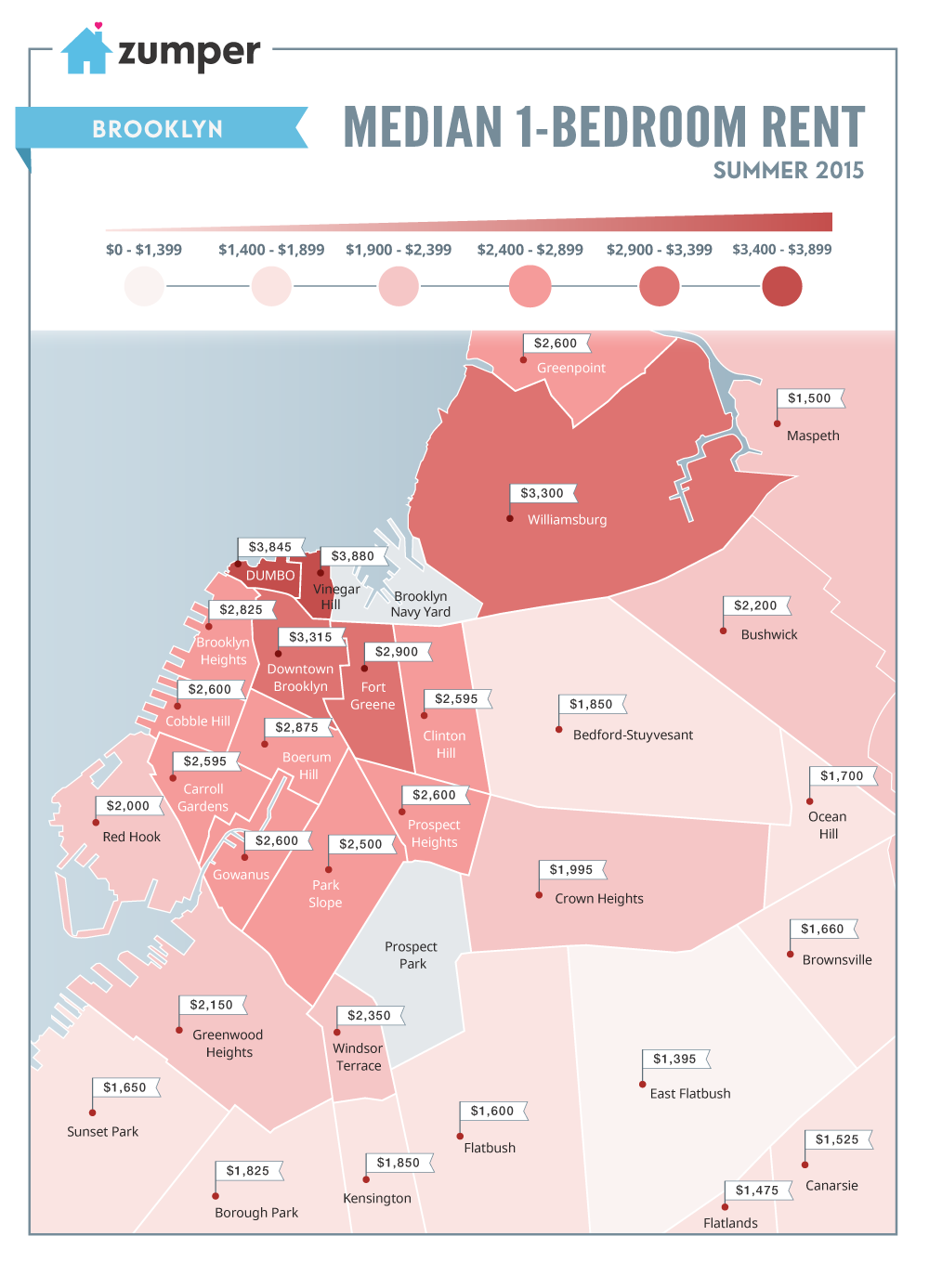 Via Zumper
The most expensive neighborhood to rent an apartment in Manhattan is still NoMad, which increased 2.4% from $4,490 in May to $4,630 in July. Rents in Chelsea increased 5.6%, and Tribeca increased by 2.5%.
The good news is that median rent in West Harlem decreased by .03%,, dropping from $2,180 in May to $2,100 in July.
In other good news, we already knew our rent prices sucked. At least none of this is really new information. We still get to live in NYC though, right? Right 
Should Your Building's Rooftop Install Solar Panels & Save You Cash? Use This Map & Find Out. 

Got a hot tip or correction? Drop us a line at tips@spoilednyc.com