Subscribe to spoiled NYC's official newsletter, The Stoop, for the best news, eats, drinks, places to go, and things to do.
Helloooo 2017! Is there anything better than that shiny, new year smell?
We feel like the new year is basically the honeymoon phase in a new relationship, before things inevitably go cray, like dat b*tch 2016. She was crazy.
Now that we can't blame our problems on 2016 anymore, it's time to get this year started off right.
If you've finished cleaning your contacts list, deleting all your old e-mails, and writing down a list of resolutions you'll forget by March (we're being generous), pencil in some time in your fancy new 2017 agenda for some of these fun things going down this month.
Pro-tip: just cancel that gym membership now, while you can still get your money back.
---
1. Coney Island Polar Bear New Years Day Plunge (January 1st)
craftychrisi Its 50 degrees out and I'm cold (despite the fuzzy  blanket I'm lounging under), but I'm still taking the PLUNGE on January 1st for Camp Sunshine!!! Camp Sunshine is a retreat in Maine, for children with life threatening illnesses and their families.  Please help me by making a donation! No donation is too small! All funds raised go directly Camp Sunshine. Click the link in my bio or copy the URL below to donate. Thank you, Happy Holidays and Happy New year!!! http://events.campsunshine.org/site/TR?px=1046082&pg=personal&fr_id=1352&et=c-FtSdgaIDrCp4F9nJZbXw #coneyisland #coneyislandpolarbears #polarbearplunge #campsunshine #campme #donate #pleasedonate #fundraiser
We're pretty sure there isn't anything that'll kill your NYE hangover faster than a refreshing dip at the Coney Island Beach (god bless). Donations will go towards Camp Sunshine, a retreat in Casco, Maine for kids with life threatening illnesses, and their families.
The plunge begins at 1 p.m. (make a minimum $40 donation for entry into the earliest wave!), but they recommend arriving no later than 12 noon for registration. There is no fee for swimmers or observers, but you can also register or form a team here.
There will be a post dip celebration at the Coney Island Brewing Company and Peggy O'Neill's bar; $2 of every Coney Island Beer sold will also be donated to Camp Sunshine.
---
2. Friends Trivia (January 4th)
friends942004 ⛔️PLEASE READ ⛔️ ❗️VERY important ❗️ So Finally there's an official FRIENDS ACCOUNT ( @friends ) on Instagram and I could not be happier about this! But there's a possibility that they might DELETE all other friends accounts because of copyright reasons, And THAT WOULD BE SO UNFAIR, everyone on this page knows how much effort I put into every post and this account, It takes me a lot of time to make most of the videos I share with you guys ! I JUST WANTED TO CREATE A PLACE FOR ALL THE DIE HARD FANS OF FRIENDS like me ( who watched this show about 27 times ) to be able to share their feelings about this incredible sitcom, and it would Tremendously break my heart if they remove this Account, I never made this account for money or anything else, it's just that I love and adore this show so damn much... if one day you wouldn't be able to see my account on Instagram, it's because It's been deleted by Instagram ! I have always given All the Rights to WARNER BROS and the only reason I put watermarks on my videos is that I want my followers to know that I have made these videos MYSELF and I'm not copying someone else's work.. 👇👇I want each and every one of you to go to @friends and comment NOT TO REMOVE this account and what you feel about this account ! It might be worthless but I don't want to sit back and relax and regret NOT doing anything about this ! Thank you all 🌹❤ #friends #friendstvshow
If you scoffed at all the posers who latched onto the Friends train after it went up on Netflix a couple of years ago, well, the competition will be stiff, but we believe you have what it takes. Five unique rounds of questions start at 8 p.m. at The Press Box.
Reserving tickets for yourself or a team is best explained in their own words:
"For example, if Monica, Chandler, Ross and Rachel are a team and Monica gets put in charge, she will then reserve tickets for herself, Chandler, Ross and Rachel = (4) in total."
---
3. Bottomless! Pants Off Dance Off (January 7th)
houseofyesnyc DOOR IS OPEN! COME PARTY WITH US, GOING UNTIL 5AM!! 💗👯✨🎉📸: @a.more___
We're not sure what it is about January, but NYC really wants you to take off your clothes. House of Yes' pants-less dance party starts at 10 p.m. until 4 a.m.
If you're worried about freezing your butt off (or subway germs, that close to your bare *ahem*), don't worry, you can arrive fully clothed, then use their convenient, free Pants- Check to shed your lower garments and inhibitions.
They will also be hosting Butt- Jazzling, a Spank Station, and an Underwear Boutique, each of which is pretty self-explanatory.
It's also noted that grabbing or touching, let along spanking, is def not allowed without some enthusiastic consent from the other party– seriously, do you wanna get thrown out on your bare ass?
---
4. No Pants Subway Ride 2017 (January 8th)
sophiefontanel - Où ça, un lundi ? It means : "A Monday ? Where do you see a Monday ? I do not see any Monday ? Are you sure sure sure it's Monday ?" #oucaunlundi #nopantssubwayride (rg @fergusondouglas!)
K, we swear, this is the last pants-off-thing on this list, but how could we (or you) skip the infamous No Pants Subway Ride? It's the 16th anniversary of the No Pants Subway Ride which is...pretty self-explanatory. You take off your pants and ride the subway.
But if you don't want to be a PERV about it, you do it in a group and you subscribe here, so you can be in the know on where to meet up with other like-minded pants-less wonders!
Meeting point & start time TBA (sign up for the mailing list!). After party at Bar 13!
---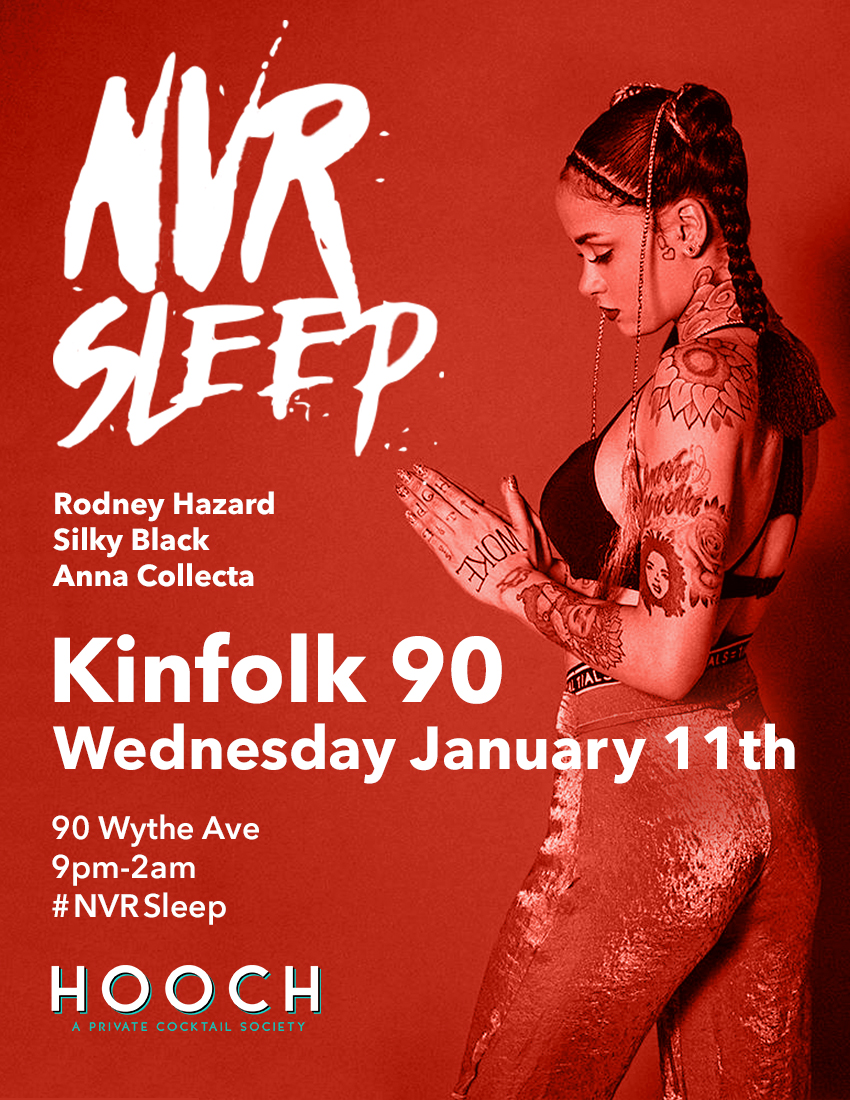 NVR Sleep is back this month at Kinfolk 90 in Williamsburg. Holllaaaaaa!
spoiled Creative Director Rodney Hazard is back at it again this month with NVR Sleep – RnB Dance Party. Winter's here. Face the facts. So, work up a Keith Sweat in Brooklyn.
What can you expect? 5 hours of dance, drink, and good vibes. Or, you know, everything you've come to expect from NVR Sleep.
Oh, and it's free—unless you're looking for free beer all night, courtesy of our friends at HOOCH and Old Blue Last. $3. Delicious beer. Skoooooooo! Just RSVP right here.
---
6. Billy Joel at Madison Square Garden (January 11th)
billyjoel Billy was in a holiday state of mind for his final show of 2016 at @TheGarden! Read the concert recap, view/submit photos and see the set list at BillyJoel.com!
Could you really pass up a chance to see the incomparable Billy Joel live?
Oh, that's right. Like nobody. He's an icon. He's a living legend. He's on your bucket list whether you knew you had a bucket list or not.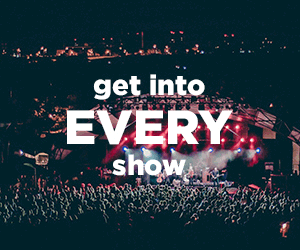 This will be his first 2017 show at MSG, and his 37th consecutive show since his residency began in January 2014. All 36 of these shows have sold out and this one is not the exception.
Oh, looking to get into the sold-out show? Check out Seaters. Give yourself—the real fan—the absolute best chance to get into the shows you've been dying to see.
WTF IS SEATERS?! Oh, Seaters the only ticket aggregator dedicated to true transparency with a unique algorithm dedicated to helping fans actually get into sold-out events.
How do they do this? They work on both sides of the table. They recognize that venues and artists want to sell out shows and sporting events just as much as you want to go to them.
Oh, and they hate ticket re-sellers and bots—or really anybody who's trying to take advantage of you, the fan.Download the Seaters app right here.
---
7. Books versus Films: Harry Potter! (January 12th)
nitehawkcinema 2017! We're celebrating the 20th anniversary of Harry Potter and the Philosopher's Stone with HARRY POTTER 20! *All Eight* Potter movies at brunch starting Jan 7!
As part of the celebration of Harry Potter's 20th anniversary at Nitehawk Cinema's, they've teamed up with Strand Book Store to answer the age old question– which is better, the books or the films. Neither one lives while the other survives.
Opening topic suggestions: How David Yates euthanized Ron Weasley's character, Why can't Hermione be cool and have bad hair?, and/or Was it necessary in any way for Voldemort to explode into confetti when he died (can you tell which side we're on?)
You can buy tickets from Nitehawk's website.
---
8. Nasty Women Art Exhibition NYC (January 12th - 15th)
nastywomenexhibition Own this! @julietuyetcurtiss painting #hotheels!!! Save the date 1/12/2017 #nastywomenexhibition at @knockdowncenter
Make 2017 the year of action. This group exhibition serves to demonstrate solidarity amongst artists who are NASTY women. Nasty women here, meaning, ready to protect individual and women's rights, specifically abortion rights.
The event will also be a pre-inauguration organizing platform, and proceeds will also go towards organizations defending these rights.
They'll be setting up at Knockdown Center in Queens from January 12th at 7 p.m. until January 15th at 11 p.m.
---
9. Lunar New Year Bronx Museum (January 14th)
nychineseculturalcenter Thank you to @rednosedayusa and @nickcannon for a great performance! We loved being there! #dancingcannon #RedNose #nychineseculturalcenter #chinesedance
Enjoy the Lunar New Year at the Bronx Museum with costumed folk dances, authentic music, and a Lion Dance, presented by the New York Chinese Cultural Center from 2 p.m. until 4 p.m.
At 2 p.m., there will be traditional paper cutting and calligraphy lessons, and performances begin at 3 p.m.
Admission is FREE! You can find the Bronx Museum at 1040 Grand Concourse.
---
10. Martin Luther King Jr. Day in Historic Harlem (January 18th)
drien_s_grunge "Faith is taking the first step, even when you don't see the whole staircase." Martin Luther King #martinlutherking #martinlutherkingjr #martinlutherkingquotes #inspirational #martinlutherkingday #christian #faith #hope #believe #grunge #tumblr #art #illustration #graphicdesign #linedrawing #drawing #qoutesoftheday #followme #instalike #instagram #artblackandwhite #blackandwhite #artwork #lineart #inked #blackandwhitephotography #artphotography #picoftheday #iphoneonly #instagood
Celebrate Martin Luther King Jr. Day on this cultural walking tour of Historic Harlem. The tour explores Harlem from its origins as a Dutch Village in the 1600s, through its evolution into the "Capital of Black America."
They will also emphasize the artistic, literary, and musical achievements of the 1920s Harlem Renaissance, and how this period laid the intellectual foundation for the early Civil Rights movement.
A few of the stops include the Abysinnian Baptist Church, Striver's Row, The Apollo Theater, Hotel Theresa, and important sites in the lives of W.E.B. DuBois, Madame C.J. Walker, Malcolm X, of course, Dr. Martin Luther King, Jr., and others.
Check out the rest of the details, and reserve your spot on the tour here.
---
11. 90's Bar Crawl (January 21st)
90sbarcrawl Here is a How To for all of you fashion challenged peeps • we can't wait to party like its 1999 in Cleveland tomorrow!! #90sbarcrawl • check the link in our bio for tickets!!
We knew it was wishful thinking to hope that the nostalgia train stopped in 2016. But is there an outfit more comfortable for a night of drinking than a graphic tee and an old flannel? The crawl starts at 2 p.m. and ends at 10 p.m.
This will be the nation's largest 90's event, so if there's ever a time to give into the nostalgia, it's now. With your ticket, you'll get a signature bar crawl cup and drink specials, the bars will also be playing the best '90's hits.
Participating bars include The Red Lion (registration), Iggys, Spotted Owl Tavern, MacDougal Street Ale House, The Lantern, and Bar none. Registration time starts at 2 p.m. and you have until 6 p.m. to get the specials and signature cup.
---
12. Whiskey Me Away: Sex Tips and Whiskey Tasting (January 21st)
babeland_toys Our reality is awesome even without an app :) #regram A whole tray of #pokemongo at #babeland #gottacatchemall #sexshop #sextoys 📷: @secretlyslutty
If you're going to be hibernating with bae this winter, you might as well pick up some tips to keep things interesting. The Babeland at 94 Rivington will be serving whiskey from local distilleries, to replace any sex talk awkwardness you might have with a nice, warm buzz.
The first 10 visitors will get some freebies to bring home, so get there early! Register here.
---
13. Winter Play: NYC Game Expo (January 26th)
playcrafting Our #Halloween Game Expo is one week away in #NYC! #TrickOrTreat AND play 150 #games with us on 10/29 at Microsoft! Taking over the whole 6th floor with pizza, costumes, prizes & more. RSVP HERE: http://bit.ly/TrickorPlay #potd
They put it best: "100 games. 800 players. 1 night. And pizza." Dope, right? Over 200 game developers will be showing off their latest work, both unfinished and feedback, to receive player feedback.
They'll be setting up at Microsoft, at 11 Times Square. The tickets are broken down into separate time slots to accommodate more gamers, check them out on Eventbrite to register.
---
14. Live at the Gatsby (January 28th)
shesothickent LIVE AT THE GATSBY #BookYourBirthday Sat 1/28/17 Stage 48 - 605 W 48 st. Adv tix $25 #linkinbio Adv Bottles $250 packages available Tix/bdays/bottles: Amanda 917-341-5017 #SheSoThickEnt #liveatthegatsby #winterfashion #teamaquarius #music #BirthdayParties #ciroc #greygoose #henny #fun #stage48nyc #hookah #birthday #happy #partygoers #partytime #nightlife #hookahlife #harlemnights #newyorkcity #aquarius
This is not a party to miss. Join business minded professionals at an evening of celebration and entertainment at Stage 48.
As you could probably figure out for yourself, they'll be channeling "The Great Gatsby Era," so pull out that top hat or fringe dress from whichever '20's party you were last invited to. Seriously, we don't know if this theme will ever get old.
Also, heads up, get your tickets now, they're $25 more at the door.
Got a hot tip or correction? Drop us a line at tips@spoilednyc.com