Where is there affordable housing in New York City, you ask? We got you.
Here's how this is going to work. We'll tell you where all the affordable apartments are, and then you need to get applying. We really mean it, too.
Get your applying hat on, and get ready for an apartment that doesn't require you to pay in pints of blood every month.
There are five sites around Brooklyn with available affordable housing - to amount to 13 total available apartments.
The apartments are located at 588 Graham Avenue, 7 Sagg Street, 40 Scholes Street, 198 Montrose Avenue, and 44 Morgan Avenue.
Want to apply for these apartments? Excellent. If you want to live in the $756 one-bedroom, you need to earn in between $30,446 and $41,460. There's one unit of those.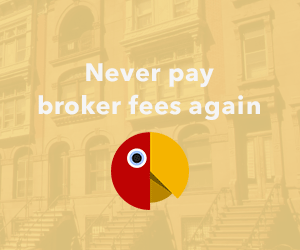 There are five one bedrooms you can apply for, which will all go for $913 a month. You can apply for these if you earn between $30,446 and $41,460.
There's one two-bedroom unit that will got for $907 a month, and that one is for people who earn between $30.103 and $43,150 as a household.
Finally, there are four three-bedrooms that will go for the incredible price of $1,265 a month, and you can apply for these if you earn between $42,412 and $60,120 as a household.
You into these apartments? You want to live in Williamsburg? Excellent. Apply here.
If your income fits into any of those income windows, you should just apply. We mean, you have nothing to lose and you might gain a really great, really inexpensive apartment.
Plus, once you've entered your information into the NYC Housing Connect's Website, you'll be able to apply for apartments with just a click in the future.
So, yeah, go for it. We hope you invite us to your housewarming party. We love getting wild in Williamsburg.
[anad]
But wait! Don't go anywhere. We've got more affordable housing for ya! Why are we telling you about even more affordable housing? Well, we care about you. We want you to only pay the necessary amount in rent. Does that sound good to you?
Great, because we have a lot of apartments to tell you about, so get ready.
In Manhattan, there are units available at Enclave at the Cathedral in Morningside Heights, West 153 Owner LLC in Central Harlem, EOS 855 Avenue Of The Americas in Midtown South, and The Residences at PS 186.
In Brooklyn, there are units available in Fort Greene at Ashland Lottery - 250 Ashland Place, in Williamsburg at 149 Kent Apartments, and at the North Brooklyn Opportunities LP.
Now, we know this seems like a lot of places, but the good news is that you'll only have to fill out the application once.
valeriaemme #Williamsburg and mural 🖌#lastsummer #newyorkcity #wanderingaroundbrooklyn #streetart #lovethismural #throwback #takemeback
You can access the application for each of the apartments here. They're all due in April, except the North Brooklyn Apartments application is due on March 8th.
Get applying! We believe in you.
On the other hand, if you're not in a position of financial flexibility, or you don't meet the income requirements for affordable housing, then use Oliver to rent your next apartment so you won't have to pay a ridiculous broker's fee.
It's a free NYC rental app, and it's making broker's fees obsolete. So, whether you buy your apartment or rent with Oliver, you'll still win. Saving money on your apartment in NYC means victory, and victory is sweet. Download the Oliver app for iOS here. Don't have an iPhone? They've got it for Android here.
Do Yourself a Favor and Download the Oliver App Here.
[via Time Out]
[via 6sqft]
[Feature Image Courtesy Brokelyn]